Vanilla Green-Tea Waters with Valerian
The best damn Aromatherapy Product on the market!  
Taste... is fantastic and highly calming!
100% EDIBLE ORGANIC FORMULAS.
Powered with 40 doses of B12. 
 

We use only USDA certified edible food grade ingredients 

 Made in USA


Every day we get feedback about this Formula helping people relax, deal with Anxiety Attacks, Stress, PTSD, and other related symptoms.  
The worldwide response has been overwhelming since 2014!  
We use Crushed Edible Organic Vanilla, Roses, real Green-Tea (NO caffeine), Essential Oils, Vitamins, and Valerian Root to power our VitaStik Calm Stick. 
Aromatherapy has never been so easy! There is something about flavors and scents ... doctors say the sense of smell has the strongest effect and emotional tie to the soul and mind. We designed this Formula to Calm the mind via the sense of smell and aromatherapy. The Essential Oil blend used works to recreate a Calming Aura that can linger in the air around you for hours. The Valerian works to settle anxiety, PTSD, and more, while the rose soothes, and the Vanilla works to trigger our most primordial thoughts. The combination of these together is ...well, CALMING and peaceful.


Our EDIBLE Organic Flavor Waters are designed to Calm the soul with the #1 Handheld Aromatherapy Product on the market since early 2014.


All of our Vitamin Sticks are made with roughly 1 RDI (recommended daily intake) of Vitamin A, B-Complex, C, D, E, CoQ10 & Collagen. Each stick is then enhanced with 20 daily doses of B12. B12 is found to be best absorbed via inhalation, and more effective then even B12 shots, this is why some Vegans call VitaStik a B12 Inhaler.  
Organic Vanilla
Organic Green Tea (without caffeine)
Organic Rose Waters with Healing Rose Oils
A hint of Organic Ginger Essential Oils to sooth the belly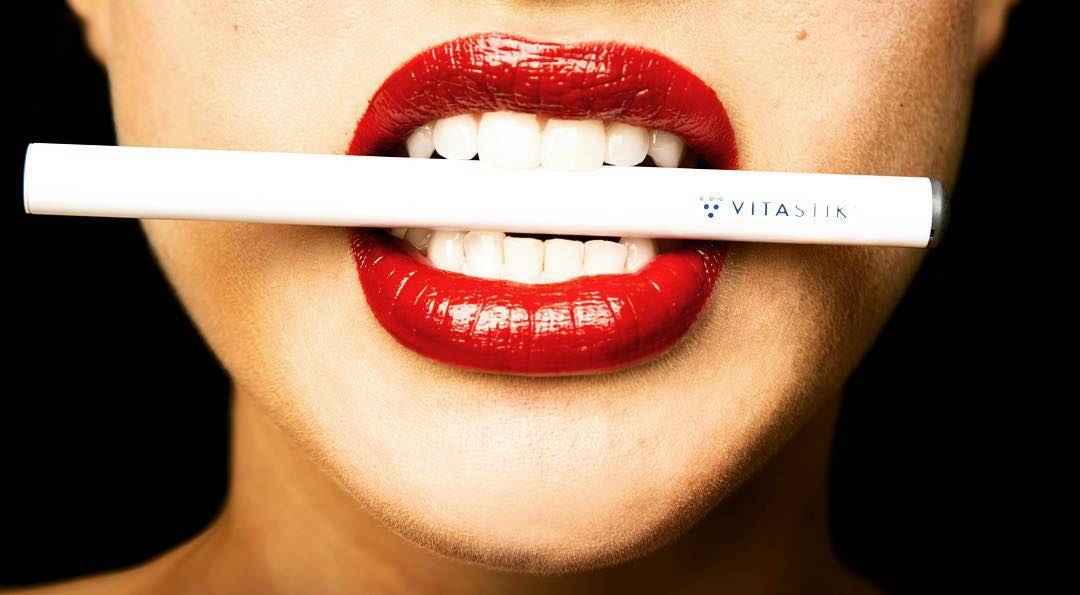 Click the Video Below to see the Blow Through Method of Use. This allows you to use the our personal diffuser stick exactly like a standard essential oil diffuser.
Our Flavors and Formulas are Patent Pending and Made in the USA.  They contain none of the standard ingredients you would expect to see in other similar products, such as PG, Diacetyl, Synthetic Flavor or Scent Molecules, Sugars.  They are made without any chemicals.  Our flavor Waters are made using the highest grade USDA Certified Organics.  Our flavors come directly from Plants, Flowers, Fruits, their Extracts, Herbs, and Essential Oils.  They are food grade and edible.  All ingredients are part of the FDA's GRAS, generally recognized as safe list.